Episode 14: Paris with David Lebovitz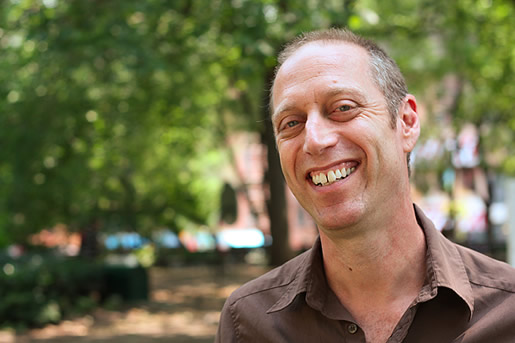 If moving to a foreign country isn't hard enough already, chef, blogger and cookbook author DAVID LEBOVITZ discusses his disastrous kitchen renovation shortly after moving to Paris in 2004. It's also a topic covered in his soon to be released book of stories and recipes titled L'Appart: The Delights and Disasters of Making My Paris Home. He gives us a better understanding of the French by diving into some of the bigger cultural differences between the French and Americans.
DAVID LEBOVITZ has been a professional cook and baker for most of his life; he spent nearly thirteen years at Berkeley's Chez Panisse until 1999 to write books. He is the author of six books, including My Paris Kitchen, The Perfect Scoop, and The Sweet Life in Paris. David has been featured in Bon Appétit, Food & Wine, Cook's Illustrated, the Los Angeles Times, Saveur, Travel + Leisure, the New York Times, and more. He moved to Paris in 2004 and turned davidlebovitz.com into one of the first phenomenally popular food and living blogs. Length: 27 minutes
Follow David on twitter @davidlebovitz
(photo: davidlebovitz.com)
Listen on iTunes  OR  Google Play OR Overcast
Get early access to future episodes by becoming a supporting member of our community on Patreon.
SHOW NOTES
[00:07] Expect the best or assume the worst?
[00:30] Home renovation — French edition!
[02:26] What compels a chef to move to another country?
[02:41] Northern California = France?
[04:01] Why it pays to be "top chef" in all of your projects
[04:47] A look at customer service: American vs French
[06:20] Learning the language: put your ego in check
07:04 Bureaumania and the rise of the French civil service
[08:25] Are you worthy enough to live in our country?
[08:57] US vs France on attitudes regarding assimilation
[10:32] Making friends
[11:18] Cultural misinterpretations of criticism vs discrimination
[12:48] One huge thing the US does really, really well
14:32 White House press clip: MSNBC
[15:43] The French mindset and the adjusting American
[16:57] Foodie paradise
[19:21] Food blogs in 1999: party of 3
[21:17] Advice for those wanting to make cooking a career
23:42 Challenges writing L'Appart
[24:20] Everything is about food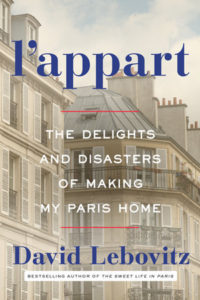 WANT TO SHOW YOUR APPRECIATION? MAKE A DONATION!
We've just launched our first fundraising campaign on Patreon and from now on will offer early access to new episodes in Expatreonistan, our new members-only community. You can support us now for as little as $2 a month to help us offset the mountain of expenses incurred to host, produce and market. It takes a village and every little bit is a tremendous help. Click here to make a donation.
WANT TO SHOW US SOME LOVE? WRITE AN ITUNES REVIEW!
You can help us out by writing a short review in iTunes — reviews help us ALOT–it makes us appear higher in the search rankings so people can find us. Don't know how to do this on iTunes on your mobile or desktop? Check out our easy short tutorial.
Save
Save